Agaton Sax, the bubbly Swedish detective of the 50s is back after being off book shelves for over 30 years, with a brand-new re-issue of the original book series. Also including a never-before-read English version of 'Agaton Sax och de okontanta miljardärerna'. And in line with each book release, AUK Studios have recorded a brand-new audiobook version of each book for readers to enjoy.
Author: Nils-Olof Franzen
 A swinging sixties spy with the appeal of The Avengers' Mrs Peel but the clumsy cluelessness of Inspector Clouseau – she may be called Perfect but she's far from it!
Artists: Robin Grenville Evans and Gary Andrews.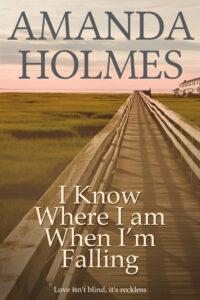 I Know Where I Am When I'm Falling
Ruby, a young and idealistic schoolgirl, is devoted to the charming and smart but unreliable Angus, at times even admiring his audacity. Yet as their love for each other deepens, his antics grow ever more dangerous, culminating in a risky art heist. Will Ruby lose sight of the truth altogether by sticking with Angus? Can she save him? And should she risk almost everything to do so?
Author : Amanda Holmes
Sam the Robot is a much-loved 80s character, released in 1989 as part of the release of SAM Coupe, an 8-bit British home computer. You could always find Sam the Robot in the user manuals being the mascot and helper for computer users. Designed originally by Robin Evans, Sam is always on hand to help users navigate their way through the world of Coupe machine. Sam is a character everyone is going to love, a faithful Robot who's always a helping hand.
Author: Sam The Robot
The Forces of Evil are poised to invade not only the Land of the White Sun, but also the Elysian Fields, home of the Gods – and now they have the power to throw human civilisation back into the Dark Ages. Princess Rebecca and her family face monumental battles in their attempts to defeat the massed forces of Evil, and the only way she can save mankind is by revealing herself to them.
Author: Mario Routi
Agaton Sax Colouring Books
Children will love these from the Agaton Sax colouring series, with more than forty-five all-new beautifully hand-drawn pictures for them to bring to life.

Oak Tree Books is proud to publish the entire Agaton Sax series – including additional material such as colouring and activity books – newly translated and illustrated for the next generation.
Planet of Death: Arctic Computing's Adventure
Planet of Death is an adventure that YOU control, in the best traditions of 'interactive fiction'. The story within is controlled by the reader, participating as the main protagonist and deciding which of many branching paths to take. By turning to the indicated page, you control your route around this menacing, alien planet. Your ultimate goal is to choose your own path and make it to the end of the adventure, escaping from the Planet of Death.